A medium size bouquet of 20-25 stems
Regular price
Sale price
$45.00 USD
Unit price
per
Sale
Sold out
Share
View full details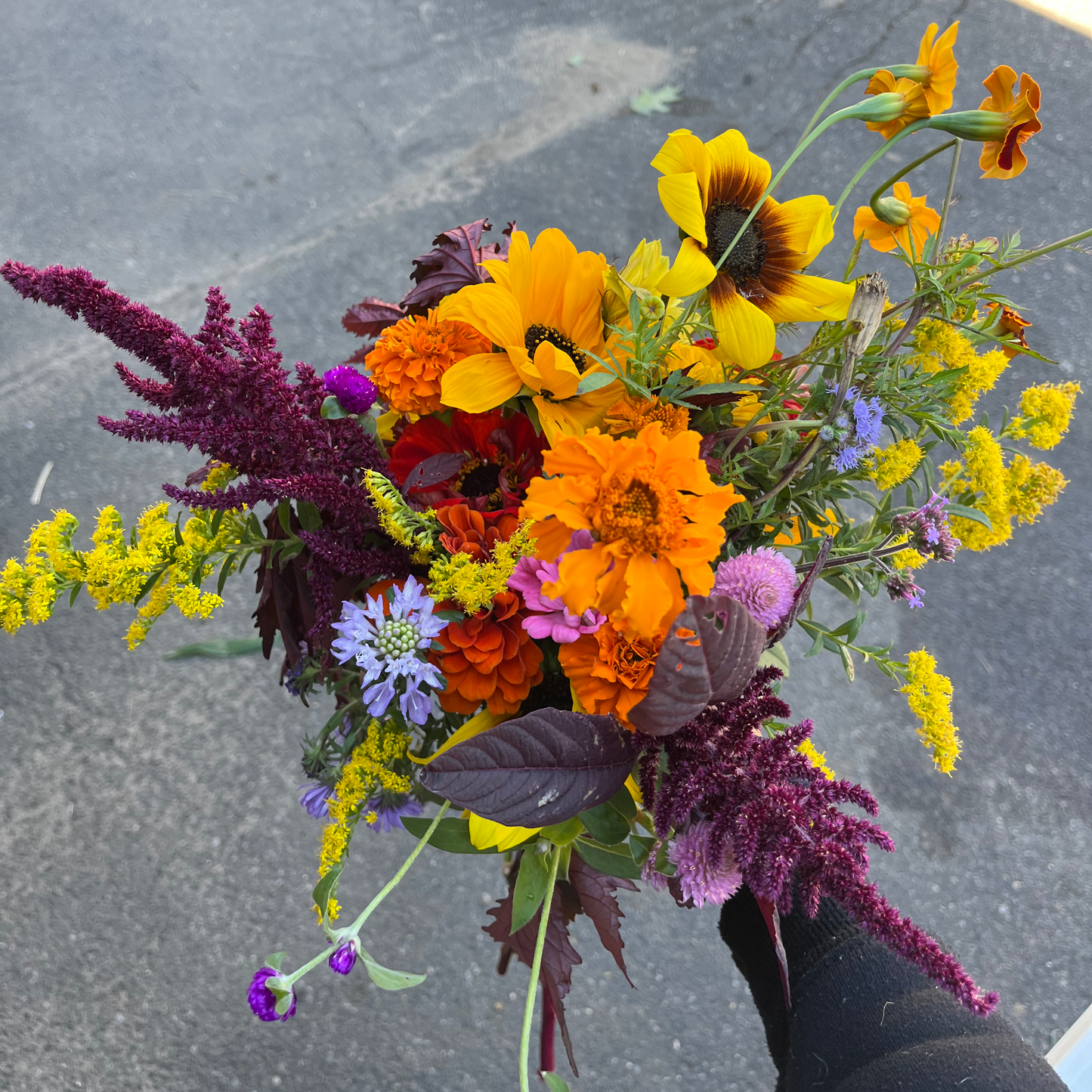 Flower Care Guide
TIPS FOR TAKING CARE FOR YOUR BOUQUETS AT HOME
After you receive your bouquet, keep them upright during transport, out of the sun and into a vase within 1-2 hours.
1. Prepare your vase
Clean your vase out with soap and water. Fill with enough cool water to submerge the end of the stems.
2. Strip leaves from stems
Remove excess leaves from the end of the stems so that they don't make contact with the water to prevent bacteria contamination, which will make your bouquet wilt faster.
3. Trim and arrange
With a pair of sharp scissors, snip off at least 1/2" of the ends. Try different stem lengths and heights as you arrange your flowers, making sure the stem hits the bottom of the vase. Shorter flowers can spill over the edge of the vase.
Maintenance
Change water daily, avoid wetting the petals. Add flower food and 2-3 drops of bleach or antibacterial oils to keep away the bacteria buildup. Keep your arrangement out of the sun and away from heat vents. Remove spent blooms.